Hamelin group
Hamelin is a French owned family business and a market leader in the field of manufacturing school and office  products . Our products provide support for millions of school children, students and professionals all over the world in their learning, studies, projects and daily lives. As we believe in the importance of education and good-organisation at all ages, our aim is to provide our customers with the very best tools to succeed and prosper.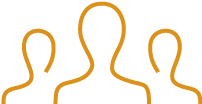 2,400
employees in 19 countries

100+
countries using Hamelin products

400+
million euro turnover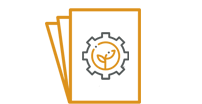 1st
notebook manufacturer certified with the EU Ecolabel
Our areas of expertise
Notebooks, exercise books, notepads and diaries
Our mission is to provide our users with the best tools for learning, studying and making their projects and dreams a reality.
A European leader in the notebook market, particularly with the Oxford brand, Hamelin has always put the understanding of its customers and innovation at the heart of its strategy: the invention of the school diary, high-quality Optik Paper®, the International range for Managers, the Infinium notebook with its tear-proof cover, the SCRIBZEE® App for the digital management of handwritten notes, the connected notebook, easyBook® and so on.
We manufacture our notebooks, exercise books, notepads and diaries throughout Europe at five cutting-edge, manufacturing locations, focusing on product quality, on-going improvement and reducing the environmental impact of our production processes. Hamelin is the only notebook manufacturer whose environmental compliance has been acknowledged by the EU Ecolabel.
Filing products
Organising, protecting and presenting documents are often perceived as tedious and stressful chores. Our wish is to provide our customers with tools to turn organising into a motivating and liberating activity.
We always listen to our users and we develop and market one of the widest ranges available, to offer solutions tailored to meet all filing requirements.
We continuously innovate and our teams are always on the lookout for simple, intuitive solutions to make life easier for consumers: EazIn punched pockets, reinforced notebook protectors, punched-pocket notepads, portable classifiers and so on.
Lamps and desk accessories
With over 60 years experience, and becoming part of the Hamelin Group since 2000, the Lamps and Desk Accessories team is committed to improving working conditions and well-being in offices.
With constant advice from Occupational Health, ophthalmologists and professional ergonomists, we develop lamps and desk accessories to provide real added value in terms of concentration, well-being and visual relaxation, as well as significant and measurable increases in productivity.
Unilux has become a brand which specialises in creating light and ambiance.
Our values

We nurture empathy in order to understand the challenges facing our consumers, customers, partners and employees. We seek to respect them and resolve their issues. We adopt innovative methods, such as Design Thinking, so as to meet our users' requirements.

Our employees are passionate about the quality of our products and eager to satisfy our customers. Quality is not an option at Hamelin, it's an obsession.

We dare to face up to the challenges of tomorrow to find innovative solutions that often redefine the standards of our markets. We currently have a large number of patents. We believe that self-sufficiency and the empowerment of each and every one of us promotes commitment and collective success. Our company's staff organisation enables us to make rapid decisions and conduct streamlined business.

We are a family business with the full power to prioritise long-term aims over short-term gains. We incorporate our environmental and social responsibility into all our initiatives and we are proud, for example, of being the only notebook manufacturer certified by the EU Ecolabel.
Our international operations
Our history
1864
Founded in 1864, in Caen by Ernest Hamelin, Hamelin & Fils is a regional company selling records and account books.
The 1950s
Ernest's grandson, Robert, redirected the company's activity, beginning to manufacture school notebooks. Hamelin is located in Rue Guillaume le Conquérant and, to pay tribute to its Norman origins, the company produces the famous Conquérant brand.
The 1980s
Hamelin became a leader in France, supplying the school and professional markets.
1982
It took over the Oxford brand in order to capture the European markets.
1993
First acquisition outside France: Enri in Spain.
1999
Hamelin bought out the Elba Bantex Group and acquired a European projection with its filing products.
2004
Hamelin bought the filing product business of the US company Avery in Europe.
2005
Takeovers of the English company John Dickinson and the Black n' Red brand.
2016
The Hamelin Group obtained the triple ISO 9001, ISO 14001 and OHSAS 18001 certification for all its European industrial and distribution sites.
2017
Hamelin purchased Pro Office in the Czech Republic, Switzerland and Germany.
2018
Hamelin took over the Australian Bantex Pty Ltd.